The world lost an icon on September 8th. Queen Elizabeth II reigned as the world's longest-reigning monarch. She couldn't have done it without some real healthy habits, along with a few pleasures. That's what one of her cooks, Darren McGrady, disclosed in his book, Eating Royally: Recipes and Remembrances from a Palace Kitchen, as well as on his YouTube channel, and what many publications regarding her eating habits have stated. While the longest-living monarch received attention for a doctor's order to stop drinking at night, what she ate every day hasn't changed much in 60 years, according to McGrady.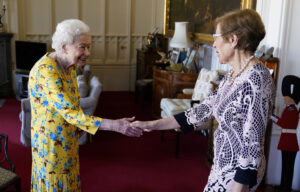 Here are some of the items she allegedly ate every day to keep her stamina and health in her 70th year as queen. And don't worry if you can't keep up such a stringent schedule; according to McGrady, the queen had roughly 20 chefs working for her at any given time while he was working for her. They gave her a menu from which she could choose her daily menu. It felt wonderful to be Queen!
1. Tea and cookies
After bathing and dressing, the queen would eat her official breakfast of cold cereal, her favorite being Special K. Toast and marmalade was occasionally served. Eggs were scarce.
After bathing and dressing, the queen would eat her official breakfast of cold cereal, her favorite being Special K. Toast and marmalade was occasionally served. Eggs were scarce.
2. Lunch
Lunch was straightforward, with a high-protein, low-carbohydrate diet. McGrady told The Telegraph that one of her favorite dishes is grilled Dover sole or Scottish salmon with spinach and zucchini. She also enjoyed a simple salad with grilled chicken. "When she dines on her own, she's incredibly disciplined," McGrady told Bustle, "no starch is the norm." ​​
3. Tea in the Afternoon
According to a Cosmopolitan article, afternoon tea was a requirement. Katie Nicholl, a royal biographer, is quoted as adding that cucumber sandwiches, fruit cake, and more Earl Grey tea were on the menu.
On his YouTube channel, McGrady described the Queen's favorite cucumber sandwich, which was detailed but easy. It began with white bread that had been smeared with cream cheese and a splash of fresh spearmint before being topped with very thinly sliced cucumber. The sandwich was then sliced into two-bite chunks with the crusts removed. He also makes tomato sandwiches and "Jam Pennies," which the Queen used to devour as a child. These delicate tiny sandwiches are made with simple strawberry jam, produced in the castle kitchens using fresh Scottish strawberries, of course, and butter sliced into small circles the size of an old English penny.
4. Dinner
McGrady told the Daily Mail that the queen had a "no starch" rule for dinner when she dined alone. More grilled or poached fish with salad and vegetables was on the menu. "That's all. That's all she's got "Grady told CNN. "That's how disciplined she is. She could have whatever she wanted, but it is her discipline that keeps her alive and well."
5. Dessert
Despite how healthy she was, dessert was occasionally on the agenda. While fresh fruit from her gardens was frequently offered, such as strawberries from Balmoral Castle or fresh peaches from the greenhouses at Windsor Castle, Grady admits to CNN that the Queen was a chocoholic. "It has to be dark chocolate, the darker the better," he remarked. She was not a fan of milk or white chocolate." She also enjoyed a homemade chocolate dessert on occasion. Here's how to make her favorite chocolate biscuit cake.
What the Queen did not consume
Garlic is one thing you won't find on the Queen's plate. "The Queen dislikes garlic," McGrady stated on his YouTube page. She also loved her beef medium-rare, so steak tartar was never on the menu. "Whenever we did a roast beef, she'd always have the end pieces," Grady explained.
And for those hoping to learn a juicy secret about the Queen and fast food, she never ordered it. "Why would you when you have 20 chefs in the kitchen?" asks Grady. "All you have to do is call down to the kitchen and request whatever food you want.