10 Best Study Apps For Medical Students
As a medical student, you can find it difficult to stay on top of the demands of your studies. Luckily, there are a wide variety of study apps and tools available to help you maximize your learning potential. This article contains 10 of the best study apps for medical students.
10 Best Study Apps For Medical Students
Lecturio: Lecturio is a browser-based, mobile-friendly app designed to help medical students make the most of pre-clinical and clinical studies. It features an introduction to medical terminology, visual-based interactive study material, video lectures, and quizzes to test your skills.
Med Mnemonics: Med Mnemonics is a quick-reference app that uses mnemonic devices to help students assimilate medical facts quickly. It covers the entire medical field, with options to drill down and search by specialty or specifics.
PATHomology: PATHomology is an interactive mobile app offering medical students an introduction to the basic concepts of pathology. It includes interactive images and 3D models to help students understand complex medical processes.
UWorld: Uworld is a flashcard-based online program aimed at helping medical students ace their exams. It includes topics like anatomy, physiology, biochemistry, pharmacology, and mathematics.
Anki: Anki is an open-source flashcard-based program for medical students. It allows users to create and organize a personalized deck of 3D representations of medical facts in a variety of languages and supports device integration.
EqualMed: EqualMed is a comprehensive medical study app that you can tailor to your individual needs. It includes high-quality topics, multiple-choice and short-answer questions, and comprehensive reporting to measure your whole performance.
iStudy Medicine: iStudy Medicine is an interactive app that contains video lectures, articles from McGraw-Hill's Medical textbooks, and quizzes. It is designed to help medical students build a solid foundation of knowledge.
Zero To MD: Zero To MD is an app designed to help medical students prepare for the USMLE boards. It includes topics such as anatomy, physiology, pharmacology, pathology, and more.
Quizlet: Quizlet is a free online flashcard library app that can help make studying easier for medical students. It allows users to create their own flashcards or use pre-made ones and includes games and quizzes to aid in memorization.
Docphin: Docphin is an app for medical students which aims to provide access to medical journals and evidence-based medical updates. It allows users to search for relevant articles, save topics, and receive alerts when new research or studies appear.
What do Medical Students want in Study Apps?
Intuitive Design: Medical students want an app that is intuitive and user-friendly, with an easy-to-navigate layout. This means that the design should be simple and uncluttered, with buttons and other design elements clearly labeled and organized.

Multiple Study Modes: Medical students need to be able to choose from different methods of studying. For instance, some students prefer to read textbooks or watch videos, while others might prefer to take practice questions or make study flashcards. Medical study apps should include multiple study modes depending on the student's preferences.

Offline Support: Medical students often have to study in a variety of different locations, including places with no access to WiFi or data. As such, it's important that medical study apps have the capability to be used offline so that students can keep up with their studies even without a stable internet connection.

Integrated Curriculum: Medical students want to be able to access all of their course material on a single platform. Medical study apps should be able to integrate into a student's curriculum, making it easy to find textbook chapters, videos, tests, and more, all in one place.

Real-Time Feedback: Medical students benefit from receiving real-time feedback on their studies. A good medical study app should be able to provide feedback when needed, such as informing a student when they are taking too long in answering a question or pointing out areas where a student may need to focus more attention.
List of 10 Best Study Apps For Medical Students
Lecturio:
Lecturio is a mobile and web-based study app designed to help students get a better understanding of key concepts in any subject. It offers a range of video lectures, quizzes, practice questions, and study tools, making it easy to create a personalized study plan. The app also has a leaderboard system to provide students with motivation and incentives to keep learning. Lecturio offers a variety of topics, from math and science topics to professional development. The videos range from short, introductory lectures to in-depth, highly specific topics. The app also offers practice questions to assess student progress and highlight areas of weakness. It also provides ways to keep track of goals, break study material into manageable sections, and even take notes and annotate chapters. The app's dashboard allows students to stay organized and see what topics have been mastered and what should be studied more thoroughly.
Med Mnemonics:
Med Mnemonics is a mobile-first study app designed to help medical students learn by transforming complex topics in medical science into simple and memorable mnemonics. The app features a library of over 3000 mnemonics in 26 medical topics. The library is categorized according to medical topics and subtopics. Each mnemonic is structured in a way that breaks complicated medical concepts into logical and easy-to-understand sections, making them easier to understand and remember.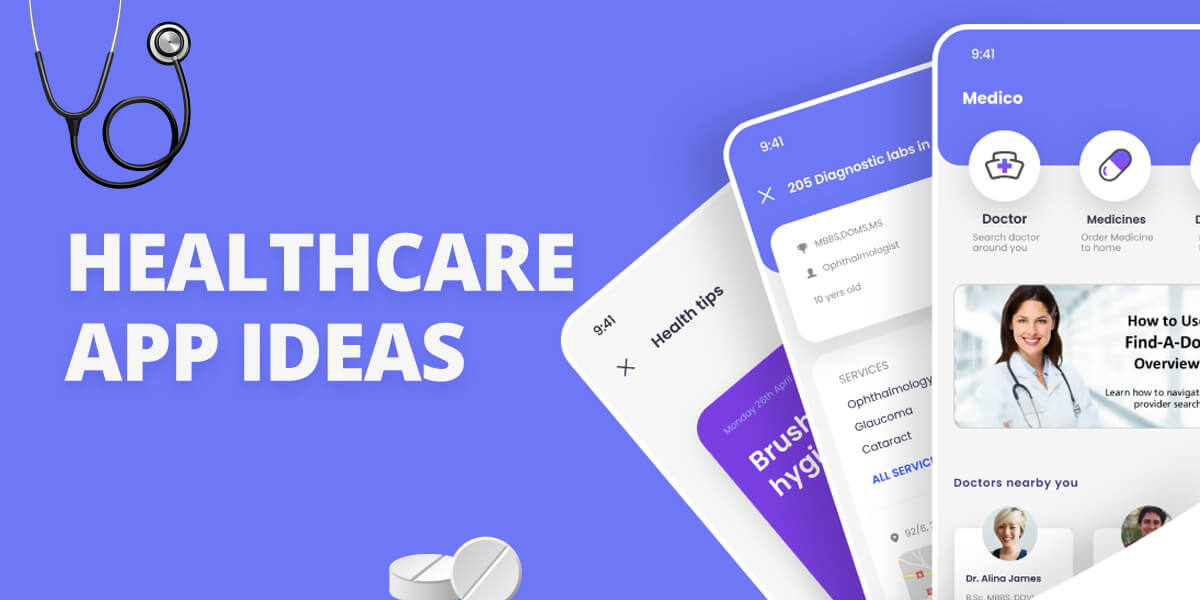 The app includes a variety of tools to aid in learning, such as interactive quizzes, flashcards, and a search feature for easy lookup of required topics. The app also provides tips and tricks for better retention, enabling users to become more efficient in their studies. Additionally, the app comes with a study calendar to help students plan and track their study progress.
Med Mnemonics also supports collaborative learning by providing a platform for medical students to discuss and debate topics with teachers and peers. This feature enables users to gain insights into new topics and understand concepts better. In general, Med Mnemonics is an effective and easy-to-use platform to help medical students learn and retain medical topics effectively. It has already proved to be successful among medical students and has over 1000 downloads from the Google Play Store.
PATHomology:
PATHomology Study is an app designed to assist medical students and healthcare professionals with their studies. It covers a wide range of topics from anatomy to pathology. The app provides practice questions, explanations, and resources to help users study and prepare for their exams. The questions are presented in a quiz format and can be filtered by topic or difficulty. The app also provides reference materials to assist in further research. Additionally, users can track their progress to ensure they are up-to-date with the topics they have studied. The app allows users to create personalized study plans tailored to their individual needs. With its detailed design and real-time analysis, PATHomology Study is the perfect tool for medical students to get the most out of their studies.
UWorld:
The UWorld study app is a comprehensive and user-friendly online study and practice resource for students preparing for a variety of exams. The app focuses on giving users the tools to improve their test-taking skills over time. It provides comprehensive subject reviews tailored to the needs of aspiring professionals. The app offers a much wider selection of instructional materials than other online solutions, including over 2000 questions across nine different exams. It also provides detailed explanations for each answer and allows users to track their progress. The questions are divided into several categories, ranging from basic concepts to more advanced topics. UWorld also offers an AI-driven companion app that provides personalized study plans to users based on their individual strengths and weaknesses. The app can provide guidance to users on their learning curves and even provide an analysis of individual questions. Additional features include a library of flashcards and an online discussion forum. Overall, UWorld helps users to make efficient use of medical students' study time, setting them up for academic and professional success.
Anki:
Anki is a popular, interactive, and user-friendly study aid app designed to help students of all ages and levels learn. Anki's approach to language acquisition is based on creating virtual flashcards that are then used to test a student's knowledge of grammar, vocabulary, syntax, and other language components.
The app includes pre-made flashcards as well as the ability to create your own. You can add images, audio recordings, and other media to your sets to make them as engaging and effective as possible. Each set of flashcards can be organized into decks and tags for better organization and easy access.
Anki also includes a number of interactive features to help test and reinforce learning. The "reverse cards" feature allows you to type in a phrase or word for the app to translate or define, while the "context cards" feature provides a real-life example of the word or phrase in use. You can also use Anki to quiz yourself by viewing only a few cards at a time.
EqualMed:
EqualMed is a mobile medical study app created by EqualMed, an online portal providing data-driven practices for medical professionals. The app is designed to help medical professionals track patient data, research studies, and other medical information. With the app, medical professionals can easily access a centralized hub of medical information, including clinical studies, disease resource centers, clinical research collaborations, and more.
EqualMed can be used by medical professionals, such as doctors, nurses, and researchers, as an educational tool to help them stay up-to-date on the latest medical research and treatments. Additionally, the app allows users to stay on top of industry trends, compare different studies and treatments, and network with colleagues in the medical field.
The app provides a variety of features that aid users in their research. For example, users can set up alerts for when new studies or other relevant information are published. The app also allows users to search for specific topics of interest and filter results by keyword or topic. The app also provides access to a library of educational materials, such as recorded talks and lectures.
iStudy:
iStudy is an Android and iOS app for learning and studying. It helps users keep track of classes, assignments, exams, and other tasks related to their studies. The app is designed to keep students organized and motivated by providing them access to study notes, flashcards, and other tools. Users can also set reminders and notifications, track their progress, and access a variety of resources.
Zero To MD:
Zero To MD is a study app created specifically for medical students. It is a suite of tools designed to help medical students master their courses, prepare for exams, and review complicated topics. The app offers a collection of practice quiz questions, study plans, and over 1,000 video lectures from experts in the field. Additionally, the app helps keep medical students organized by tracking course and exam progress.
The app is based on a spaced repetition system which ensures that students get the most out of each lesson by focusing on topics they have struggled with. The system tracks the performance of the student and adjusts the intervals so that they receive more exposure to difficult questions and topics.
Zero To MD also offers features such as a dashboard view which provide an overview of the exams taken and coursework completed. Students can view their progress in detail or compare themselves to their peers. Additionally, the app includes a pro tips section that offers advice from experienced medical professionals.
Students can also access the question bank which has over 8,000 questions and allows students to practice and review for their exams. Lastly, students can access a comprehensive question bank of over 1,000 video lectures from experts in the field.
Quizlet:
Quizlet is an online education platform for studying, created by and for students. It provides tools for studying, test prep, and review. Quizlet contains millions of study sets created by students around the world. Students can use Quizlet to explore and learn any topic.
Using Quizlet, you can create online flashcards and study sets. With study sets, you can mix and match different types of materials: words, images, definitions, equations, practice tests, and more. You can also group study sets into custom study playlists.
Additionally, Quizlet offers a variety of study tools, including multiple-choice, true/false, fill-in-the-blank, and image-based tests. These tests are powered by computer-generated algorithms, so you can get instant feedback after each question. Quizlet even has a game mode with both single-player and multiplayer options. In game mode, you can compete against the computer, your friends, and other users around the world.
One of the most popular features of Quizlet is Live, a real-time competition. In Live, up to four players can race to answer questions correctly. Live is a great way to study with friends or family members.
Docphin:
Docphin is a mobile and web-based application designed to improve the research and communication of scientific studies and medical news. The app allows users to monitor and organize scientific content from thousands of journals and news sources, including PubMed, ScienceDirect, Nature, and dozens of others.
Docphin's main purpose is to make life easier for busy healthcare professionals and students. It aggregates research and news into one easy-to-browse location, giving users quick access to thousands of articles. Sources can be filtered by specialty, information type, journal, and country, making it easy to keep up to date with the latest research in a specific domain.
The app also provides notifications to keep users informed of new studies and articles in their chosen specialty. Push notifications for iPhone users and email notifications for Android users help people stay up to date. There are several other features that make using Docphin easier. The app also provides social media integration so users can easily share articles with their peers. There is also a cloud-based bookmarking feature, allowing users to store research for future reference.
FAQ
Best medical apps for medical students

Some of the best medical apps for medical students include Med Mnemonics, Lecturio, Zero To MD, PATHomology, and EqualMed.

Best free medical apps for medical students

Some of the best free medical apps for medical students include EqualMed, Zero To MD, PATHomology, and Med Mnemonics.

Best study app for medical students

The best study app for medical students can be Quizlet, which is a comprehensive learning tool for medical students. It offers a variety of study tools, including flashcards, study guides, diagrams, and plenty of other helpful resources. The app also allows students to create their own flashcards and collaborative study groups, making studying easier and more efficient.
Conclusion
The 10 best study apps for medical students listed above provide an invaluable resource for students and healthcare professionals alike. They allow users to quickly, easily, and effectively review material, provide extensive multimedia learning materials and content, and are convenient to use on any device. Each of the 10 apps reviewed in this article offers a robust set of features and can be used to facilitate faster and more efficient medical learning.