Nigeria, like any other country, has had its fair share of notorious men throughout history. These are individuals who have made a name for themselves, not necessarily for good reasons, but for their notorious activities that have caused havoc and destruction in the society. In this article, we will take a look at some of the most notorious men in Nigeria's history.
1. Lawrence Anini aka 'The Law'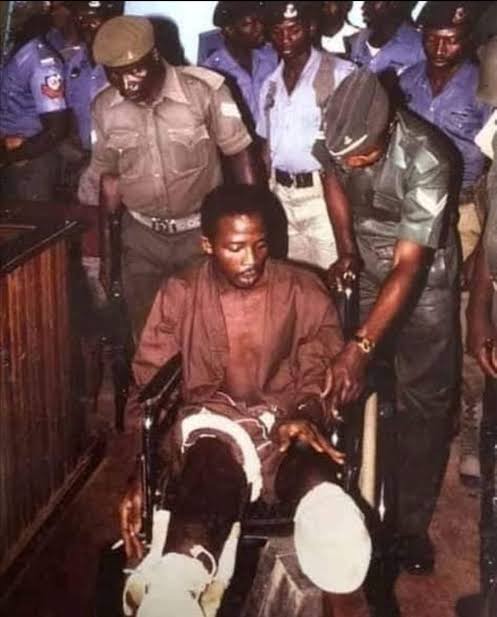 Lawrence Anini continues to be the most infamous armed robber to have plagued the country. The fatal assaults carried out by "The Law" in the former Bendel State, which is now Edo and Delta states, were a riot in the 1980s.
He was eventually captured on December 3, 1986, along with six other women, after an operation led by retired Superintendent of Police Kayode Uanreroro.
Anini was confined to a wheelchair throughout his trial due to the amputation of one of his legs, and Justice James Omo-Agege of the Benin High Court sentenced him to death. The day he was executed was March 29, 1987.
2. Ishola Oyenusi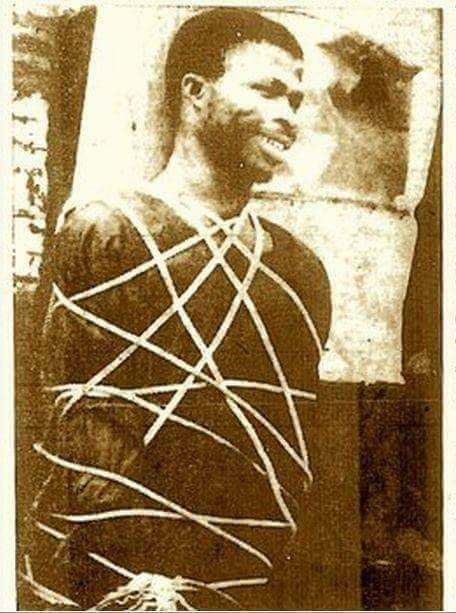 "Doctor" Oyenusi was a robbery "generalissimo" who ruled the western part of the country, much like Anini. Oyenusi, a brutal armed robber, was in charge at the beginning of the 1970s. He was finally apprehended and executed on September 8, 1971, in front of 30,000 Nigerians at the legendary Bar Beach. Oyenusi was renowned for the might of his magic, so it seems improbable that he could be caught.
At the height of his illicit activities, he allegedly claimed that "the bullet has no power over me."
At the WAHUM facility in Ikeja in March 1971, he and his fellow gang members carried out their final robbery, stealing £28,000 while murdering a police officer.
3. Sina Rambo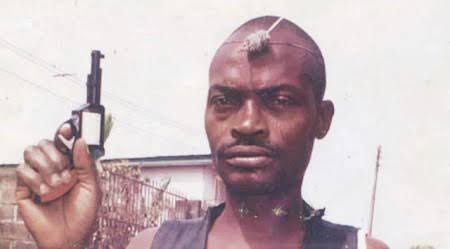 Sina Rambo, another infamous criminal in Nigerian history, was born in Abeokuta, Ogun State. He was a prolific terrorist in the 1990s who masterminded multiple attacks in the South West, where he pillaged and murdered people without repercussion.
He was reportedly apprehended by the police at the Ojota New Garage while en route to Lanrewaju Motors to buy a Pathfinder SUV. When a separate officer on the other side of the street opened fire, he was attempting to disarm a police officer who was questioning him regarding a sizable amount of cash in the trunk of his car.
A different story claims that Sina Rambo was not the victim of the crime. The regretful felon Mathew Oluwanifemi, who claimed to be the real Rambo, is now a follower of God.
4. Mighty Joe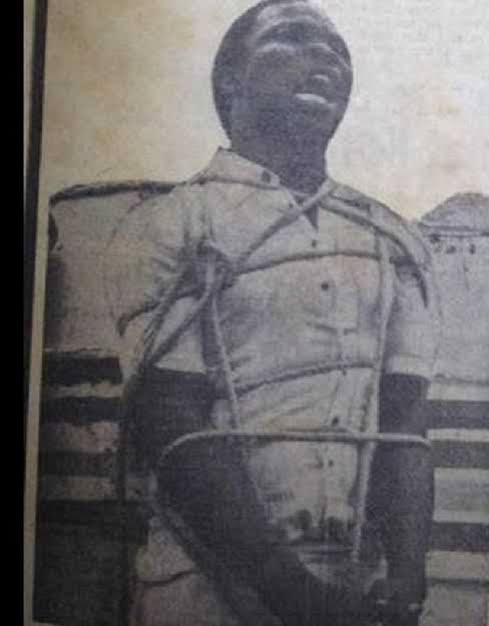 Isiaka Busari, also known as Mighty Joe, was Oyenusi's second-in-command. Soon after Oyenusi's execution, he took over as the gang's leader. There in his camp were Mighty Joe's demobilized former soldiers. The gang, which was adept with firearms and other deadly weapons, went on the rampage throughout the nation, but notably in the South West, plundering and murdering without mercy.
5. Abubakar Shekau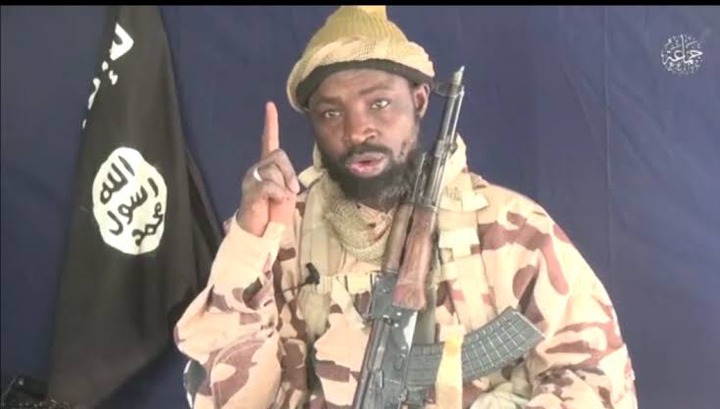 Abu Mohammed Abubakar bin Mohammad al-Sheikawi, commonly known as Shekau, was the leader of Boko Haram, formally known as Jam'at Ahl as-Sunnah lid-Da'wah wa'l-Jihd, and for years, he held the North East, mainly Borno State, captive.
He served as the group's vice leader until Mohammed Yusuf's execution in 2009. After the Nigerian government claimed the military had killed Shekau, Shekau repeatedly made appearances in viral videos, making new threats and boasting about his criminal prowess.
For instance, Nigerian officials believed Shekau had been killed in 2009 after clashes between security forces and Boko Haram until Shekau first appeared in a video claiming leadership of the group in July 2010.
His group conducted raids, invaded towns, and abducted locals, including kids. The 2014 kidnapping of the Chibok schoolgirls by Boko Haram was one of the group's most terrible crimes.
6. Godogodo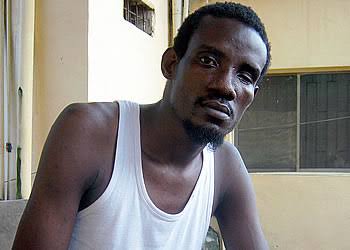 Anini was replaced by Godogodo, popularly known as Abiodun Egunjobi. For many years, Godogodo—a notorious armed robber and ex-convict—posed a significant security threat to Lagos and other southwestern regions.
Prior to being apprehended on August 1, 2013, by the now-defunct Special Anti-Robbery Squad of the Lagos State Police Command, under the command of the now-suspended Deputy Commissioner of Police, Abba Kyari, Godogodo was a nightmare for the police for almost 14 years. Godogodo was raised in a ghetto and rose to prominence as a master thief.
Kyari was a police superintendent at the time. The command exulted over his capture.
Thanks for reading.