Best Health Tracking Apps
Health tracker apps have certainly changed the way we monitor and manage our well-being.
Just imagine that, with the convenience of our smartphones, these apps provide valuable insights into our daily activities, our exercise routines, and our overall health in general.
It doesn't matter if your aim is to stay fit or lose weight; health tracker apps can come in handy for you.
In this article, we will completely discuss some of the best health tracking apps, the benefits of these apps, and address a couple of frequently asked questions to help you know and decide which one suits you.
1.Future: HealthTap is an online platform that connects you with doctors for virtual consultations and access to a vast medical knowledge base.
2.NOOM: NOOM is another medical app I love; it is a weight loss app that takes a psychology-based approach.
It will help you identify and replace unhealthy eating habits with healthier ones.
3.Talkspace: Talkspace has brought so much relief to those facing mental health issues.
It is a mental health app that offers convenient and affordable therapy with licensed therapists through text, phone, or video sessions.
4.Trifecta:If you are a foodie like me, then definitely Trifecta, it is a meal delivery service that helps provide healthy and convenient meals for you, most often, their meal's always made of natural recipes.
5. HealthTap:is a medical app that provides users with access to medical information and connects them with doctors for virtual consultations.
We've given you a brief introduction on some of the Health tracking apps out there, now we'll go into a well detailed discussion on these apps so you'll see which will be good for you.
1.Future
There are numerous fitness or weight lifting applications available out there on the market, but Future has practically set itself apart from the teeming competition.
Future offers a unique and personalized experience through the inclusion of a dedicated personal coach. With the personalized coach feature, the Future app transformed into a virtual personal training app that goes beyond
what is attainable in other health applications.
The first step to getting started on Future is enrolling in the application. When you enroll in Future, you will be prompted to complete a comprehensive questionnaire.
Future uses these questionnaires to understand your goals and what you really want to achieve with the application.
Once the questionnaire is complete, it will be used to allow for a meticulous matchmaking process to identify the expert coach who best aligns with your personality, instructional preferences, and overall needs.
After you must have been done with the coach selection, a "Strategy Call" that allows you to engage with your coach is scheduled via FaceTime.
What this does is enable you to engage in a detailed conversation with your coach with the aim of refining your fitness objectives.
One huge significance and advantage of Future is the fact that the coaches take on the responsibility of designing and managing your workout plans; this will help you lessen the burden of designing a workout plan.
They assist you in establishing appropriate fitness goals and guide you towards achieving them; this goes a long way in ensuring that exercise becomes an integral part of your routine.
That's not all; however, the personalized training plans provided by your coach are well tailored to your fitness level; it doesn't really matter if you prefer cardiovascular exercises, strength training, or even participating in group exercise classes.
Your coach remains actively involved in your progress; this is possible by adjusting your training plan on a weekly basis based on your individual performance.
There's almost no difference when compared to the experience of working with an in-person personal trainer.
Another notable aspect of the Future Workout app that sets its standard very high is the utilization of cutting-edge fitness technology to bring the effectiveness of your workouts to a world-class level and closely monitor your progress.
Future harnesses the power of biometric data captured by Apple Watch and iPhone devices; they provide your coach with important insights and metrics, which enable them to further refine your training program.
Another important advantage of Future is that you have the convenience of a direct chat line to communicate with your coach whenever you have questions or concerns.
To add spice to your workouts, Future allows you to listen to your preferred playlists or podcasts during your exercise sessions; this goes a long way in improving your experience.
There are some downsides, though: the subscription for Future is exclusively available for Apple iOS users.
This is an obvious limitation that means Future has restricted accessibility for some individuals; notwithstanding, it remains a highly effective and convenient means of accessing a customized training plan as you'll be receiving expert guidance from qualified coaches.
With qualities like the ability to match you with an expert coach, handle workout planning, and make real-time adjustments to your training regimen, Future gives you the advantages of personal training in the virtual world; chances are you may not even require a physical coach with Future.
2. HealthTap
HealthTap is another online app that provides users with access to medical information and connects them with doctors for virtual consultations.
HealthTap offers a range of healthcare services that include telemedicine, medical advice, and access to a really vast knowledge base.
We will provide a comprehensive assessment of HealthTap based on its features and general usage.
Features: There's provision for virtual consultations.
The HealthTap app allows you to connect with recognized and licensed physicians through video, voice, or text chat.
One unique thing about this feature is that it enables you to have convenient access to healthcare professionals, especially for non-emergency medical conditions and follow-ups.
Another unique feature of the HealthTap app is the provision of a Medical Knowledge Base.
The HealthTap Knowledge Base boasts an extensive library where you can access a lot of medical information.
This information includes articles, answers to frequently asked questions by users, and other educational resources.
You can simply search for specific topics or browse through various categories to find relevant information about symptoms, conditions, medications, and treatments of any particular sickness; there's also the Ask a Doctor feature that gives you the opportunity to submit any question to a network of qualified physicians and receive personalized answers.
If you want to keep track of your health conditions, don't worry; HealthTap has the Analytics feature, which is a health tracking tool that allows you to monitor your vital signs, symptoms, and medication usage.
This particular feature can be useful for those who want to keep track of their health conditions or progress over time. One problem most people encounter with health apps is their usability.
If that's your fear with HealthTap, then you need not worry because HealthTap's interface is user-friendly, with a clean design and intuitive navigation.
The platform is accessible via both web browsers and mobile apps, meaning users with different types of gadgets can access the platform across various devices.
The provision of the search function makes it very easy and swift to find relevant medical information quickly, and the Ask a Doctor feature simplifies the process of seeking professional advice.
HealthTap is a very credible medical application that employs a network of licensed physicians who undergo a verification process to ensure their qualifications.
What the verification process does is provide a degree of credibility and assurance for users seeking medical advice. If you are looking for a medical application that will come in handy, I think you may need to give HealthTap a chance.
3.NOOM
Noom is another medical tracking app that has made a name for itself.
The app offers a unique approach to weight loss; Noom focuses more on psychology-based strategies than traditional methods.
Instead of simply providing meal plans or food tracking, Noom helps you identify behaviors and triggers that are related to unhealthy eating habits.
If you understand these NOOM triggers, you can learn to replace them with healthier habits that support your weight-loss goals.
The program includes short lessons that cover topics such as mindful eating, emotional health, and habit formation.
Although it's a weight reduction app, Noom offers way more than that; it also focuses on psychology.
Noom provides a comprehensive nutrition app that has a robust food logging portal. The amazing thing is that this portal has a vast database of over one million preloaded food items with nutritional information, and you can also scan barcodes to automatically log foods.
The app offers hundreds of healthy recipes, but that's not all; there's also a water tracking feature that integrates with the Apple Health app for a comprehensive overview of your health and activity data.
If you have a personal health goal, don't worry; the app also offers one-on-one coaching for personalized goal setting, although this feature is part of the premium version, which is more expensive than other apps.
Noom has received positive user reviews and is highly regarded for its scientific approach to weight loss.
These educational apps, which were developed by qualified professionals, can help you make lasting changes.
The downside is that some users may find the app time-consuming, and the premium version can be pricey compared to other weight loss apps on the market.
4.TalkSpace
TalkSpace is an incredible mental health app that tries to make therapy more accessible, convenient, and affordable for everyone.
When you join the app, you are paired with a licensed therapist practicing in your state.
These therapists have experience dealing with common mental health concerns like depression, anxiety, stress, substance abuse, relationship issues, and eating disorders.
Talkspace offers you the flexibility to communicate with your therapist through text, phone calls, or even video sessions, all directly from your phone or tablet.
If you subscribe to Talkspace, you'll be granted unlimited messaging, and your dedicated therapist is required to respond to you at least once a day, five days a week.
Another advantage of Talkspace is that most of the time it's covered by insurance plans, which helps in providing partial reimbursement for your subscription fees. All therapy sessions and conversations take place within the app.
Talkspace has garnered highly positive user reviews; most of its users appreciated the unlimited messaging feature and the convenience of receiving therapy without having to visit a physical location.
Talkspace stands out as a top-rated mental health app because of the convenience and affordable way to access therapy it offers.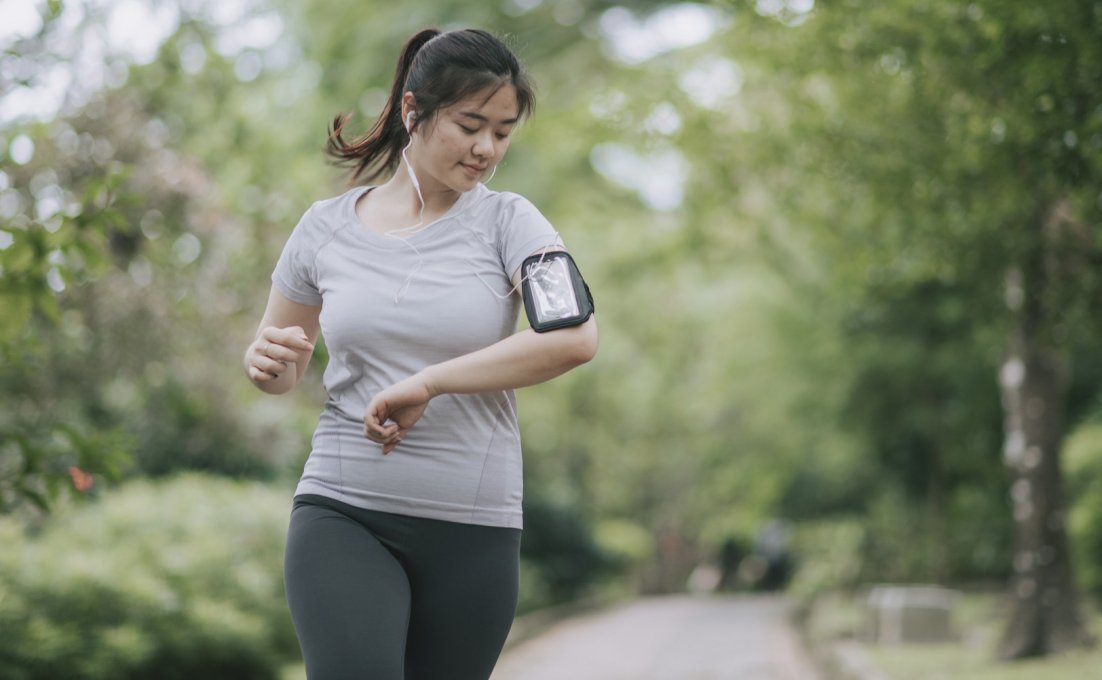 5.Trifecta
Trifecta is a comprehensive meal delivery service that focuses on providing healthy, nutritious, and convenient meals to its users. Trifecta offers a range of features that make it stand out as a medical app.
Trifecta provides various meal plans that are tailored to specific dietary needs and preferences. These include options like paleo, keto, vegetarian, and clean eating.
This variety allows you to choose a plan that aligns with your health goals and dietary plans. Trifecta prides itself on using fresh and organically sourced ingredients.
Their meals are natural and free from preservatives, which ensures that you are served wholesome and nutritious meals.
At Trifecta, you can customize your meals based on your individual or dietary requirements. This flexibility helps you get meals that suit your tastes and needs. Another edge Trifecta has over its competitors is its nationwide delivery.
Trifecta delivers its meals across the United States, making them accessible to you no matter your location. They are shipped in specially designed packaging to maintain freshness during transit.
FAQs:
1.Can health tracker apps accurately measure my daily physical activities?
Health tracker apps make use of different sensors in your smartphone to measure your movements.
Though they can provide a reasonably accurate estimate of your activity levels, they may not be as precise as dedicated fitness trackers or wearables. Some factors, like how you place your phone and the type of activity, can affect the accuracy.
For more precise tracking, you should consider using dedicated fitness trackers or wearables that are made specially for monitoring a particular activity.
2.Do Health Tracker Apps Ensure The Privacy And Security Of My Personal Health Data?
Reputable Health tracker apps prioritize your privacy and security. They employ robust encryption methods that helps safeguard your personal health data.
Conclusion:
Health tracker apps have become very important tools for some of us striving to improve our well-being. They are a convenient way to monitor and analyze different aspects of our health, from physical activities to nutrition and even our sleeping patterns.
All you have to do is leverage the power of health technology. These apps empower you to take charge of your own health and make informed decisions.
So, whether you're a fitness lover like me or maybe you are someone looking to make positive lifestyle changes, try and incorporate a reliable health tracker app into your daily routine. I can assure you that it will significantly contribute to your overall wellness.