A radiant complexion is liked by everyone. So it's no surprise that lots of people want to know quick fixes for radiant skin. All people strive to have skin that is so flawlessly smooth that it draws all the attention to themselves. In addition to being a sign of general health and wellness, clear, glowing skin boosts self-esteem and makes it easier to pursue the kind of deep, meaningful connections you've always dreamed of.
Even while flawless skin isn't innate, it is something that may be achieved with practice, tried-and-true methods, and some natural remedies. If you want to know how to get a glowing complexion overnight, according to studies, read on for a guide on overnight skin care.
How to get a Glowing Skin overnight.
Numerous researchers and contributors have found value in the best practices and suggestions provided below. One must only exercise caution and adhere to them.
1. Get quality sleep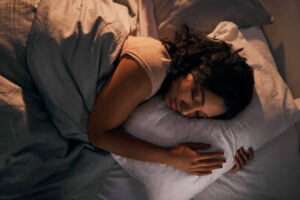 If you want your skin to look its best, you should make it a habit to go to bed and wake up at the same time every day. Plan on sleeping for at least six to eight hours each night. Skin experts say this can help you wake up with a more radiant complexion and less under-eye bags and puffiness.
2. Increase your water intake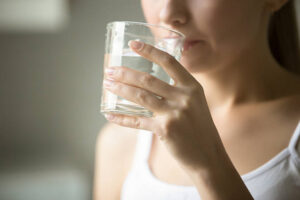 Just by consuming a lot of water, you can achieve instantly glowing skin. If you drink 10 to 12 glasses of water the day before, some of it right before bed, you'll help flush out the toxins and bacteria that have been accumulating on your skin. With this technique, you can have a flawless complexion the next morning. Most people don't drink nearly enough water daily, which explains why so many of them always appear exhausted.
3. Increase your whole milk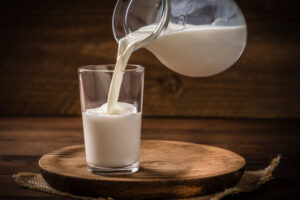 Before turning in for the night, apply a thin layer of fat-free milk to your skin and face. For best results, massage the milk into the skin using upward strokes. Achieve your desired results by washing your face with a mild cleanser and patting it dry first thing in the morning.
4. Always use a moisturizer at night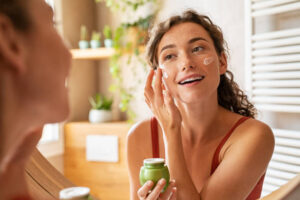 It's best to moisturize your skin at night. The Skin should be moisturized twice daily, in the morning and before bed, to ensure that it receives the proper nourishment it requires. The use of a good moisturizer can help you keep your skin looking fresh long after you've finished showering. The combination of exfoliation and moisturization is one technique to restore luster to dull facial skin overnight. It's one of the quickest and easiest ways to get what you want.
5. Do not take hot baths before bed
The skin's natural oils and moisture are washed away in a hot bath, leaving the skin dry and lifeless. If you want to wake up with glowing skin, skip the hot bath and take a cold shower before bed instead. If you want your skin to look flawless and radiant in the morning, letting hot water penetrate it at night is not a good idea.
6. Always apply a sleeping pack at night
There are a variety of sleep packs available on the market; after washing your face gently, you can apply one. Use circular, upward strokes to massage the sleeping pack into your face. If you follow these steps, you won't experience any oiliness after using the pack. To look fresh and rejuvenated, try washing your face with cold water and a cleanser first thing in the morning.
The Bottom Line.
•It's important to put some thought and effort into how you present yourself to the world. Always make an effort to take care of yourself in the best way possible so that your skin can look radiant and youthful.
•The three most important things you can do every day for healthy, radiant skin are: drink plenty of water, eat well, and get plenty of sleep.